Recieving TV by the Internet is now a reality worldwide. NO DISH REQUIRED
We offer a 7 Day free trial, installing the system for you and instructing you on the use of the service. This will give you plenty of time to evaluate the system before committing to a subscription.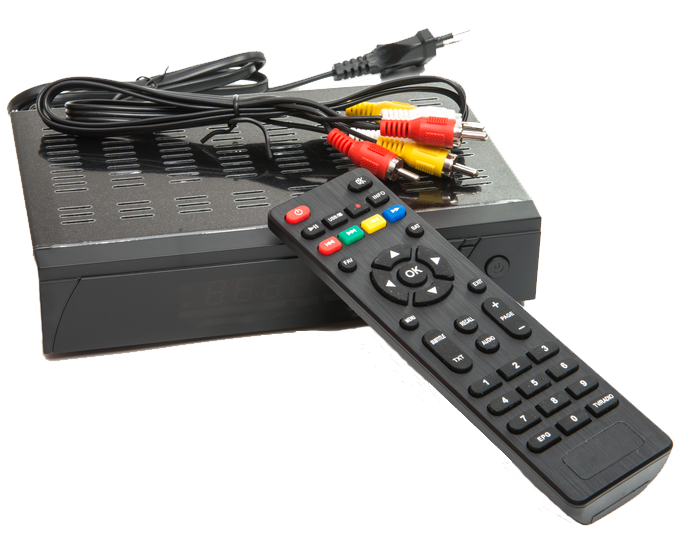 Mag 520 box & controller
We supply boxes that connect to Routers & TV'S and will show a full range of programmes.
UK IP addresses are NOT necessary.
Computer is NOT necessary.
Please contact us directly for full details
Good A1 internet is required from a supplier who will support internet TV – not always easy in Spain but it is getting better – Mazarron town has recently gone fibre optic with high speeds available!
Rainbow Satellites has worked 23 years on goodwill and trust and will continue to do. We are confident that you will enjoy the IPTV service offerred.