Recieving TV by the Internet is now a reality worldwide. NO DISH REQUIRED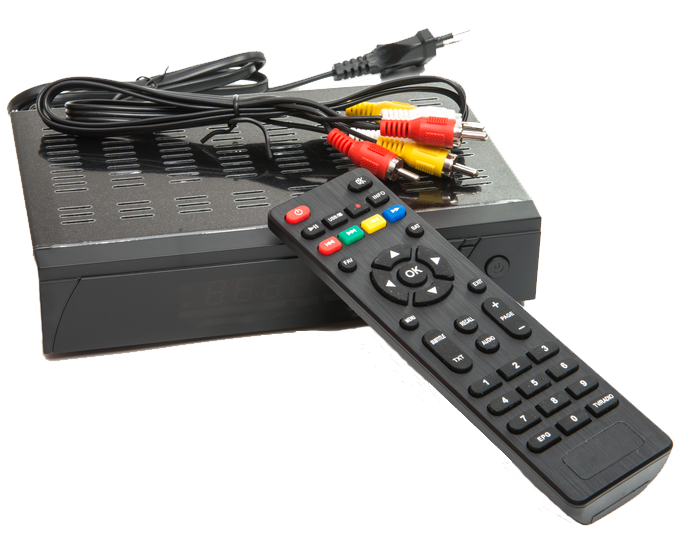 Mag 520 box & controller
We supply boxes that connect to Routers & TV'S and will show a full range of programmes.
UK IP addresses are NOT necessary.
Computer is NOT necessary.
Please contact us directly for full details
Good A1 internet is required from a supplier who will support internet TV – not always easy in Spain but it is getting better – Mazarron town has recently gone fibre optic with high speeds available!
IPTV (Internet Protocol Television) is a system of television channel transmission using only the internet – no dish or antenna required.
You will need a good stable internet supply with a speed of 10MBS plus.
We have a range of channel packs that all include "catch up TV" – you can watch anything that has already been broadcast – you do not need to set timers for recordings. The length of time you can go back depends on which channel you wish to watch and which system you have.
There is a comprehensive film library and box set library all regularly updated together with a radio section that will have all your favourite radio stations.
The best way to appreciate the system is to have a free no obligation in home demonstration and then borrow a box for seven days so that you can fully assess the system before committing to buy.