NO DISH REQUIRED. We supply MAG 520 boxes that offer a full range of programmes that connect to Routers & TV'S .
UK TV can be received in parts of southern Spain via the FREESAT satellite networks but it is not as easy or as straightforward as satellite reception in the UK.
Spanish antenna giving you around 25+ spanish digital channels with the ability to change some channels back into English.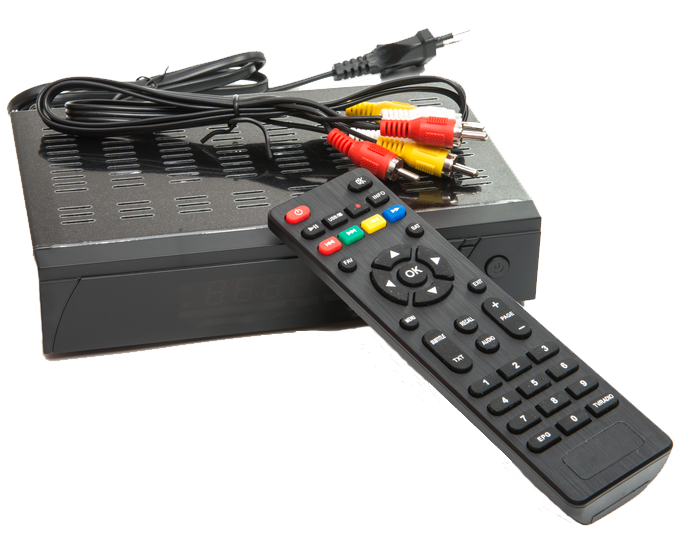 IPTV Mag 52o Box & Controller
The MAG 520 boxes connect to Routers & TV and will show a full range of programmes. A good internet connection is required from a supplier who supports internet TV.
UK IP addresses are NOT necessary

A Computer is NOT necessary
FREESAT DIGI BOXES
Operated by the BBC/ITV & has no ongoing costs after installation
We can supply a full range of available Freesat and universal satellite receivers. Please contact us directly for current stock and availability to order.